The Consortium is a network of partner universities with real connections aiming to improve the quality of education, science-technology and internationalization.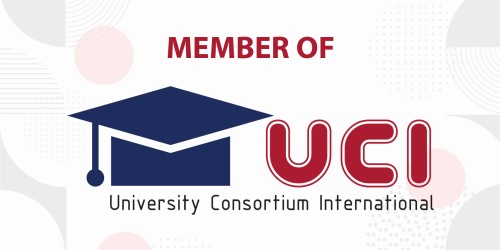 The founding members of UCI are:
Tomas Bata University in Zlín, Czech Republic
National Kaohsiung University of Science and Technology, Republic of China (Taiwan)
Wroclaw University of Sciences and Technology, Poland
Hasselt University, Belgium
Ton Duc Thang University, Vietnam
Pukyong National University, Republic of Korea
VSB - Technical University of Ostrava, Czech Republic
University College of Northern Denmark, Denmark
University of Trieste, Italy
Saxion University of Applied Sciences, Netherlands
Each member institution has a representative in one of the three UCI specialized councils: Research, Academics, and Mobility Council.
The goal of UCI is to develop, in a long term, to a prestigious educational organization, which shall bring about a global connection among prestigious and active universities worldwide.
For more information, please, see: http://ucinternational.org/