The Faculty of Electrical Engineering and Computer Science presented research orientation at a seminar on international platform in Brussels.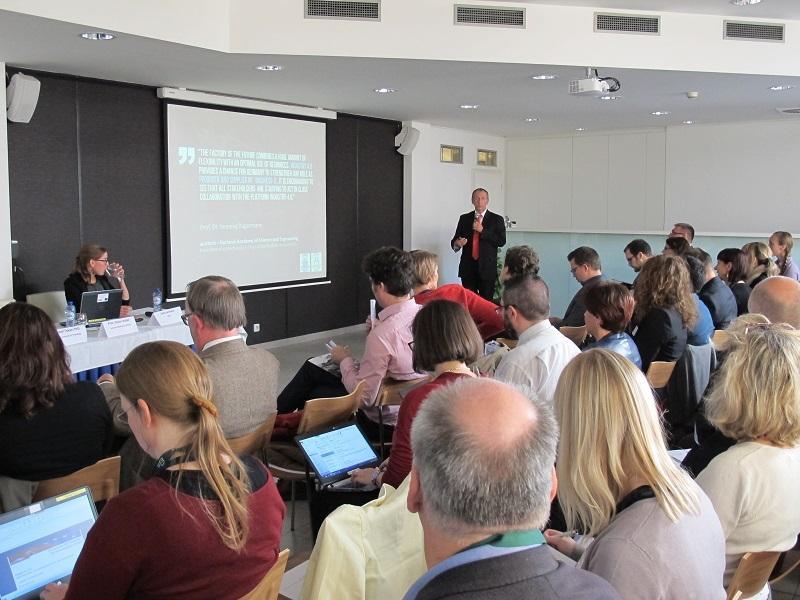 13th year of the European Week of Regions and Cities took place in Brussels. During the week, there were more than 120 performances, workshops and discussions.
Specialized workshop on the topic "Future Smart Technologies for the Industry 4.0 Era" was realized by the Czech Office for Research, Evolution and Innovation (CZELO), together with participating universities VŠB – Technical University of Ostrava, Czech Technical University in Prague, University of Žilina and Silesian University of Technology Gliwice. More than 5000 visitors, not only from the European Union, make this event the biggest thematic platform in Brussels. The aim of the event is to arrange meeting of specialists, politics, entrepreneurs, university delegates, journalists and EU officers.
Dean of the Faculty of Electrical Engineering and Computer Science Prof. RNDr. Václav Snášel, CSc. was the first speaker and initiator of participation at this event together with the partners from Poland and Slovakia. "The faculty aim is to be active in international projects and this workshop was one of the supporting activities. Many of the representatives from different universities and EU officers attended the workshop. The same officers are preparing proposals for legislative rules and I discussed with them research intentions of our faculty in industry 4.0", said the Dean.
The platform took place in the Constant Representation Room of the Czech Republic in EU under patronage of Ing. Evžen Tošenovský, member of the European Parliament and a member of the Commission for Industry, Research and Energetics. The workshop has been attended by more than 80 visitors.
Author: Michaela Vráželová
Translation: Karolína Ondrušková