Where to go during weekends? Ostrava and its neighbourhood are very beautiful. Let´s explore it with us!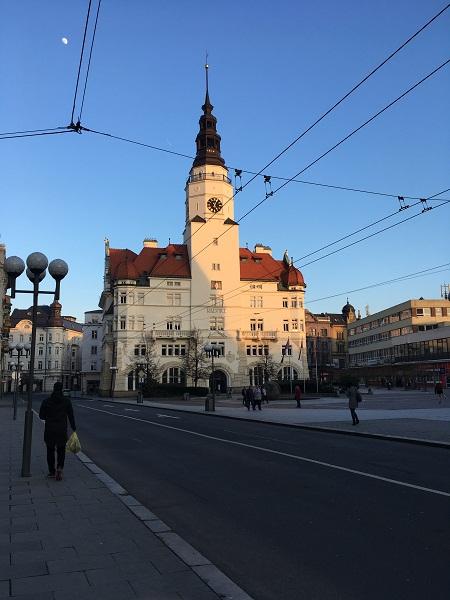 Ostrava
Ostrava is the third biggest city in the Czech Republic and also a capital of Moravian Silesian region. In the past Ostrava was called The Steel Heart of the Republic because of very well developed mining industry. Nowadays, mines are closed and transformed to museums and the industrial part of the city is used for cultural events. However, Ostrava is a beautiful city with interesting history. Check the official website and explore it!
Places worth seeing: Dolní oblast Vítkovice, New Town Hall, Mining Museum Landek, The Science and Technology Centre, The ZOO, Stodolní Street
Opava
The city about 30km from Ostrava with deep history is very well accessible by train. From Ostrava-Svinov you can get right to Opava. The tickets are about 80CZK (return ticket). The city centre which is ten minutes from the train station is beautiful. Do not miss to visit square called Upper Square (in the picture), where you can find a Town Hall Hláska in renaissance style and also famous Silesian Theatre. Next to the theatre there is a beautiful Concathedral of the Assumption of Virgin Mary. Whole city centrum is surrounded by beautiful parks and one of them is a home for the oldest museum in the Central Europe. Silesian Museum is situated in Dvořákovy sady five minutes from city centre and train station. To make the trip even more interesting we recommend you to stop in one of many restaurants and try typical Czech beer.
Places worth seeing: Upper and Middle Square, Town Hall, Silesian Theatre, Silesian Museum, Ostrožná Street, The Concathedral of the Assumption of Virgin Mary
Hradec nad Moravicí
Hradec nad Moravicí is a small town near Opava with a beautiful chateau which had been a favourite place of Beethoven. Hradec nad Moravicí is easily accessible by train from Ostrava-Svinov to Opava and in Opava you have to change the train to Hradec nad Moravicí. The chateau is situated on the hill so you will have to walk uphill for a while. The beautiful chateaux has large park where you can walk on fresh air with amazing scenery of Opava and its surrounding for the whole day.
Places worth seeing: Chateaux Hradec nad Moravicí
Jeseníky
A little bit longer trip is to Jeseníky Mountains. The best way how to get there is to take a bus from Ostrava bus station to Bruntál and then change for the bus heading to Karlova Studánka.  From Karlova Studánka the shuttle bus is going each hour to the highest mountain which is called Praděd and its high is 1490 metres. You can find not only the mountains but there are also spa and health resorts or ski centre in Jeseníky.
Places worth seeing: Praděd, Karlova Studánka