A new Rector, a hattrick in derby of Ostrava and continuing Blood challenge are the main highlights of March.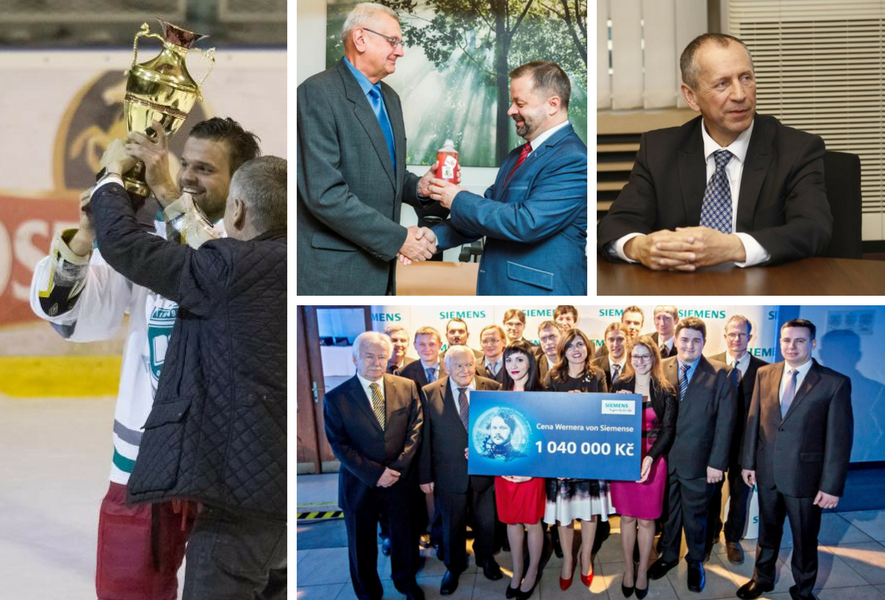 A historian from the Department of Urban Engineering Mgr. Lucie Augustinková, PhD. discovered eleven paintings of Station of the Cross in the Church of Trinity in Klimkovice. This research was in cooperation with the University of Žilina.
A graduate of Nanotechnology won a price in the competition of Werner von Siemens. Ing. Šárka Kunčická graduated in 2016 and with her diploma thesis on topic: "Deposition and characterisation of Y-substituted BIG thin films" got this prestigious award which is supporting science and research in cooperation with Czech universities and Academy of Science and the Ministry of Education and Youth and Sports.
The 8th of March was a day of the big match. The traditional ice-hockey match between VŠB – Technical of Ostrava and University of Ostrava had an unforgettable atmosphere as usual. The fourth derby of Ostrava ended victoriously for VŠB – Technical University of Ostrava who's captured a hatrrick in this ice-hockey series. The final score was 7:2 and we hope next year will be successful for our university as well. Thank you, boys!
The Faculty of Safety Engineering took over the "Blood challenge" from the Faculty of Mechanical Engineering. In October, the faculty should motivate as many students as possible to give blood or plasma.
The Academic Senate of VŠB – Technical University of Ostrava voted a new Rector. Prof. RNDr. Václav Snášel, CSc., will officially take over this function in September 2017.