Our university is full of international students not only on bachelor or master level, but alsodoctoral. One of them is Enrico, Ph.D. student working at Institute for Agricultural and Earthmoving Machines, National Research Council of Italy, and Parma University, both from Italy. Why he has selected our university, and if he liked Ostrava City?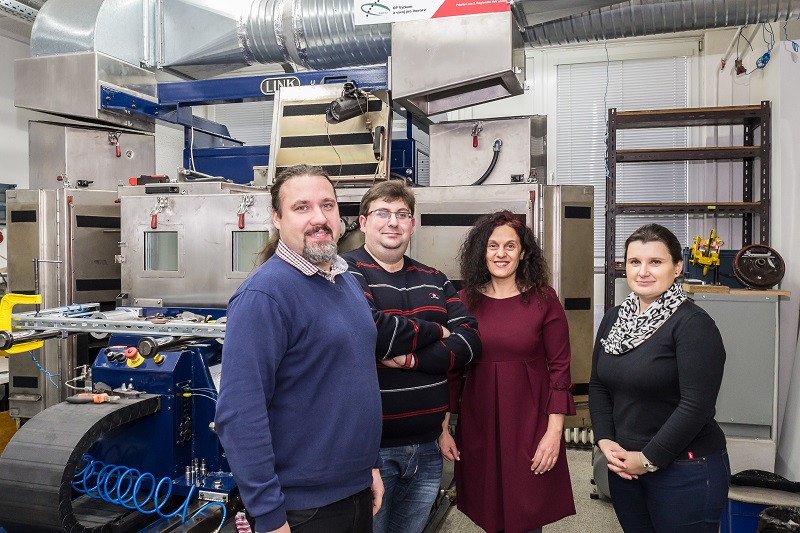 Enrico came to Ostrava in October 2017 for 3 months study stay and he returned to Italy at the end of January. He worked at several research institutes of VSB-TUO (Regional Materials Science and Technology Centre, Nanotechnology Centre and Centre for Advanced Innovative Technologies). His centre of research has collaboration with ITT Motion Technologies Italy, global automotive brake pad manufacturer and ITT has fruitful collaboration with assoc. prof. Jana Kukutschová. "Thanks to this collaboration we decided to share Ph.D. students," explains Enrico´s supervisor from CNR, belonging to the Parma academic board for the PhD in Materials Science, Maria Giulia Faga. What Enrico thinks about Ostrava? "I think Ostrava is beautiful city. I like your city centre which is very comfortable and I was surprised about lot of parks which you have here," he says. He compared Ostrava City to Turin, which is also an industrial city and we can be proud of our city.
People at our university are very nice and kind so he enjoyed company of every single researcher. "University was amazing, everybody spoke English which did not happen outside the university campus." People who he met out of the VŠB-Technical University of Ostrava were little bit cold maybe because of the fact, that Enrico was foreigner or just due to the language barrier. They did not speak English, thus Enrico tried to speak Czech. He always said "Dobrý den" and "Nashledanou". In hotel they tried to make their best for him despite the fact they did not speak English so well. One recommendation for Czech people, especially students and employees – study English. Currently, it is one of the most important languages in the world.
Did he miss anything from Italy here in the Czech Republic? "Honestly, sometimes I missed sun, but about food – you have almost everything in supermarkets, but first few weeks I missed Italian food. I was little surprised how you eat pasta here, with ketchup," he laughs. But he knows that this is typical student meal. He enjoyed our food, especially duck with dumplings and beer.
He also visited Olomouc and he liked it. Olomouc is small city, but full of students. Interesting fact is how people can be different in two cities. We also recommended him visiting Colours of Ostrava multi genre music festival which is amazing. He will miss people from Ostrava and from the University; because he spent here amazing time, found a friend and he will miss our tea. Not coffee, but tea, and beer of course. If you think about study abroad, go and travel. "It´s a great opportunity!"